As with most of the Jobs, Sectors and Industries, technology is reshaping the market and sometimes changing the way it used to be forever.  If we look just 10 years back it would be hard to believe that some jobs were not existing yet. App Developers, Social Media Manager,  User Experience Designer… Some of these positions are just essential for a lot of organizations nowadays. However, most of them were created by the influence and the needs of the market during the past 10 years.
Digital Revolution is pushing forward.
We are not starting or ending, we are really in the middle of a Digital Revolution. Maybe already in a race that has no predicted end. A lot of people can clearly call it the 4th Industrial Revolution, as most of the components and ingredients are present in this change. Transports and Communications are highly changing the way we interact. And all of us can feel the inclusion of the Digital Components in our jobs but also in our private lives.
It is a reality that you can even control a full building from a smartphone in your pocket. Lights, windows, wifi, electricity, plugins, doors, cameras… Everything is connected.
Recruitment marketing is the strategic and tactical implementations that allow a company to find, attract and engage job seekers to encourage a more qualified application.
To understand it properly, it also means to bring the candidate to the beginning of the Recruitment Funnel Activity.
It can include a wide list of tasks as the following:
-Branding Optimization
-Content Marketing
-Graphic Design
-Career Website Design
-Digital Advertising
-Social Recruiting
-Candidate Communication
-Data Collection
-Targeted Marketing Campaigns
-Data Interpretation
… 
In
Hiring Tomorrow's Workforce Today: The Talent Pipeline
(January 2018), results showed that Best companies are improving their results using Recruitment Marketing initiatives that build up a proactive talent pipeline. It has been proved that in the competition for finding the best talent and the necessary candidates in the market, Recruitment Marketing has a direct impact to reach better results and more efficient hiring rates.
The Magic Tools of a Recruitment Marketing Responsible.
If you are working in Recruitment Marketing or a similar position, you will agree in the following tools as the essential kit for effective results.
    1. A Responsive Career Portal / Website
    2. An Email Marketing Platform
    3. Social Media Management tools
    4. Social Media Analytics Access
    5. Google Analytics
    6. A CRM Platform
    7. Graphic design tools like www.canva.com or Photoshop
    8. Access to Free Resources Databases
    9. A fast computer!
The following competencies are a big plus as well:
    -Experience or a mixed knowledge of HR + Marketing
    -Creativity, thinking out of the box
    -IT-oriented technology lover
    -SEO & SEM Experience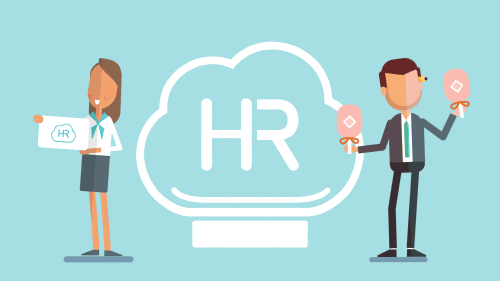 As it was expected, this is not the only position gaining some relevance in the HR Industry. Much more is currently happening and it is about to happen very soon. Some positions are appearing more and more and becoming common among different organizations.
VP of Human Capital Strategy
VP of Strategic Partnerships
Director of Social Innovation
Director of HR Marketing
Director of Engagement
Work-Life Balance Advisor
Remuneration & Financial Planning Advisor
Talent Sourcing Director
HR Intelligence Manager